12 weeks, 3 appointments and 1 personalised health plan for your menopause.
That's all it takes to feel on top of the world again.
Going through the menopause is a critical transition period in a woman's life and can determine her level of health in the years to come. This program helps you understand not only how your body is is changing, but also how it can be managed differently to benefit your health.
You don't have to go this on your own. I can help you make practical and meaningful changes to enable a healthy and vibrant you. The Modern Menopause Program takes the confusion out and gives you a simple, effective and safe program to make your transition easy.
Feeling tired, confused and invisible?
Have you spent more nights sweating than you care to remember? Or can you not remember much at all through the brain fog? Are your mood swings through the roof and is your sex drive on the floor? These symptoms, along with insomnia, weight gain, hot flushes, anxiety, and so many more are all common during the menopause. Yay us - but you'll be happy to know that it doesn't have to be this way.
Discover the help you need now
The menopause is not the beginning of the end, but the next step in women's evolution. The key to getting it right is understanding what is happening to your body and what you can do about it. The Menopause Mastery Program optimises your nutrition, exercise and supplements to help you manage your symptoms. And along the way you will acquire life-changing tools, tips and techniques.
Get back on track and get sexy back
You can't control everything in life, but you can control what happens to your body. Once you master your symptoms you can take advantage of this time of freedom from hormonal turbulence to make new choices and fulfil long- held desires. Now is the time to discover the roadmap to your best self: transformed, liberated, radiant and fit, ready to enjoy this new phase in your life. Just like nature intended.
Getting to the Root of Your Issues:
Assessing Your Menopause
As women mature, their metabolism evolves substantially from how it functioned in their younger years. Every woman experiences the menopause in her own way and this therapeutic approach is personalised to your specific symptoms. Three thorough MOTs are included to help to clarify the factors behind your health issues:
Nutrition and lifestyle assessment: do you have the right balance of proteins, fats and carbohydrates to sail through the menopause? Are you deficient in minerals, vitamins or phytonutrients? Are you craving sugar? Or salt? Are you taking the right supplements at the correct dosages? Are you doing the right exercise? How are you managing you stress levels? All this and more is part of the nutritional and lifestyle assessment.

Comprehensive health assessment: do you have fibroids, endometriosis, polycystic ovaries, pelvic pain or painful breasts? Do you have thyroid issues? Is your liver detoxifying efficiently? Do you have digestive problems? Your overall health status can have a significant impact on how you experience your menopause.

Menopause type assessment: There are 12 types of menopause, depending on the balance of your oestrogen, progesterone and testosterone levels. Identifying your specific type is crucial to reversing your symptoms and feeling better.
Your therapeutic plan will address your nutrition, lifestyle and supplements. All aspects of your health are taken care of so that you can successfully navigate your menopausal transition and secure vibrant health now and in the future. Here are just a few of the benefits:
A program tailored just for you: at least 34 symptoms are associated with the menopause and you won't have all of them. This program focuses on reversing your specific symptoms with a therapeutic plan tailored to you.

Discover the ideal diet for your menopause: getting nutrition right is key to reversing symptoms. No more guessing as to what you should be eating and which supplements are helpful - this program will provide the ideal nutritional blueprint and comes complete with meal plans, food list and cookbook. It will help you work with rather than against the biological change that happens during the menopause.

Do you want to lose weight? Get out of your fat jeans and get your self-confidence back with this fat-burning program. You will learn about the unique metabolic state of menopause that causes fat gain around the belly and how to stop it. You can expect to lose around 1kg (2.2 lbs) of weight per week or more.

Protect your brain: symptoms such as anxiety, hot flushes, night sweats, depression and broken sleep originate in the brain. This program is designed to protect and enhance brain health, reversing symptoms and preventing cognitive decline in later years.

Stabilise your hormones: stabilise oestrogen, progesterone, testosterone, thyroid hormones and insulin, and coast life in hormonal calm.

Strengthen your body: you will get advice on how to build muscle mass, and protect bone and heart health - and find out why aerobic exercise can make things worse in menopause.

Maintain vaginal health: the program includes a vaginal rejuvenation program which addresses vaginal dryness, vaginal atrophy, urinary tract infections, leaking, overactive bladder and painful sex.

Test, don't guess: blood sugar levels, thyroid hormones, fat metabolism, iron metabolism, liver function, digestive function can all be affected in the menopause. Simple blood tests can pinpoint where your problems are. Complex health issues may need more in-depth testing which can be done with private labs.
This program is different
The Menopause Mastery Program is based on functional medicine princlples: evidence-based science focused on your individuality.
Symptoms like hot flushes, anxiety, heart palpitations, itchy skin and lack of sleep can seriously impair your day to day life and your ability to get the best out of life. The sooner you start, the easier it is to make lasting changes, improve your health and achieve your life goals.
This program's simple design make it easy for you to start making a positive impact on your life.
Book a discovery call and take advantage of all that is included with this program:
STRUCTURE
12 week nutritional, lifestyle and supplement plan tailored to you
Meal plans and recipes specific to your needs: dairy-free and gluten-free if necessary, and tailored to your health goals
Daily journal
Comprehensive tracking tools
COMMUNITY
Private women-only Facebook group with over 200 women to share stories, tips and information
SUPPORT
Continuous contact with Sandra to keep you on track and achieving your goals
FAQs
"How do I get started?"
Please call Sandra on 07817664873 for a complimentary 30 minute discovery call where we can discuss your health goals, current symptoms, what it might look like to work together, and determine if we are a good fit.
"I have a pre-existing health condition. Can I still join the program?"
In general, yes. The program is designed to identify all the pieces of your health puzzle and put them together in a way that enables and healthy vibrant you. You will have a complete health assessment and are likely to experience improvement in all your symptoms as you follow your personal program.
"Who is not a suitable candidate for the program?"
Unfortunately at this time women with type 1 diabetes, and women who are vegan are not suitable candidates for the Program. If you have complex health issues, please mention them in your discovery call.
"Will I have to survive on skimpy salads and protein shakes?"
No. The program nutrition plan includes plenty of delicious, hearty foods that you will be excited about eating. The recommended foods are high in healthy fats and include appropriate levels of protein and carbohydrates so meals taste great and keep you full for hours.
"What is the vaginal rejuvenation program?"
The vaginal rejuvenation program is intended for women experiencing vaginal dryness and/or atrophy, pain with sex and other vaginal distress. The program promotes lubrication and blood flow to the skin of the vulva and vagina, and encourages more skin flexibility and thickness. The program also promotes a healthy vaginal flora.
"What are the 12 types of menopause?"
The hormonal changes that occur with menopause can be different in each woman. In some women oestrogen levels drop dramatically, in other women the oestrogen drop is not as severe and may actually stay adequate enough to be beneficial for the rest of the woman's life. The same can occur with progesterone - it may become quite low, or it may remain adequate enough to be of benefit, even though she will no longer have the higher amounts of progesterone that happen in the second half of the month. Likewise, testosterone levels can become low. In some women the testosterone can actually become elevated. These different possibilities lead to 12 different types of menopause experiences, for example: type 1: low oestrogen, low progesterone, normal testosterone; or type 2: low oestrogen, normal progesterone, low testosterone. By pinpointing which type of menopause you are experiencing, it is possible to target your specific nutritional, lifestyle and supplement needs. Your menopause type will be assessed by a questionnaire.
"How much time is this going to take?"
You can expect to see positive changes within the first few weeks and complete the program in 12 weeks. You can expect to lose around 1kg per week. Progress to full vibrant health will depend on your current state of health and your desire to learn and implement the program. I will be there to support and guide you throughout, as you progress to a more healthy and vibrant you.
"How much does the program cost?"
The total cost is £280 which includes:
First consultation of 1.5 hours

2 follow-up consultations of 45 minutes each

In-depth medical, diet, and lifestyle intake reviewed before your visit

Analysis of your previous lab work, and any supplements or medications you are currently taking

Time and space to tell your story

12 week actionable, personalised health plan – including key points from our discussion, specific supplement recommendations, nutrition guidelines, resources and appropriate referrals.

Plan tailored to your menopause and and any other specific health concerns

Orders for comprehensive lab workup including conventional biomarkers and advanced functional medicine labs

Updates and customisation to your personalised health plan following each visit

Meal plans and recipes specific to your needs: dairy-free and gluten-free if necessary, and tailored to your health goals

Daily journal

Comprehensive tracking tools

Private women-only Facebook group with over 200 women to share stories, tips and information

Continuous contact with Sandra to keep you on track and achieving your goals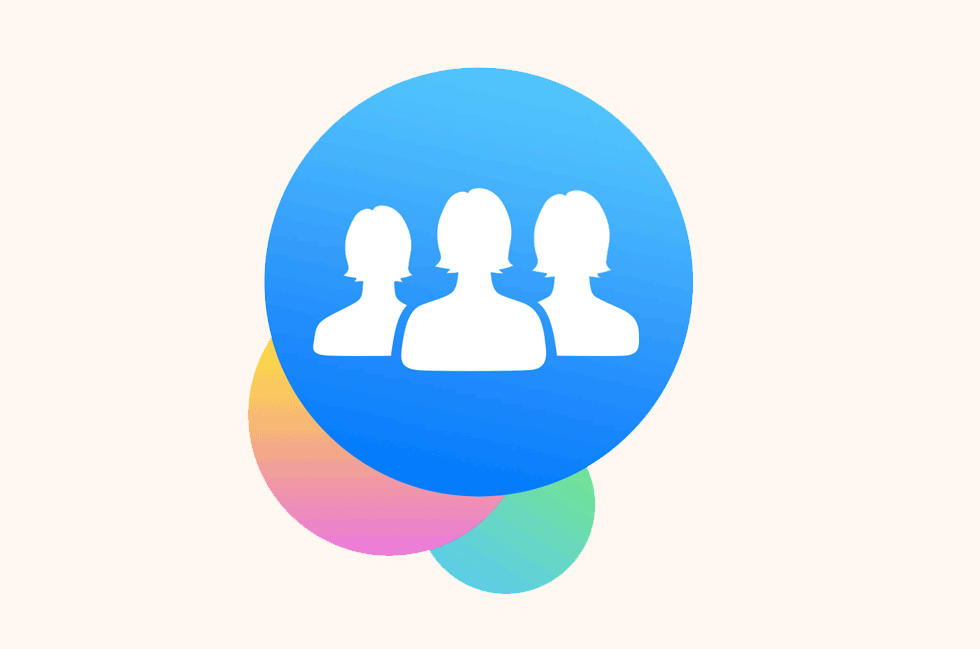 Join over 200 women and discover your tribe.
You are not alone. The Menopause Mastery Facebook group is a place for women to share their experiences, symptoms, and successes. This group is a private space where women can feel safe to share their stories about their menopausal experiences. Feel free to post and comment to start the discussion.
I will be highlighting the latest research and how it can be applied practically to reverse symptoms, with nutrition, supplements and lifestyle changes.
Sandra Ishkanes is a woman on a mission and is passionate in changing how we treat and view the menopause. She is determined to change our world for the better - she definitely changed mine.
I highly recommend her to anyone who wants to take charge of their health.
CC BRIGHTON